Built by humans for humans.
Your team needs a simple, robust platform they can actually use. Our HR platform combines power and expertise with the simplicity of today's modern technology, so your team can get back to doing what they do best.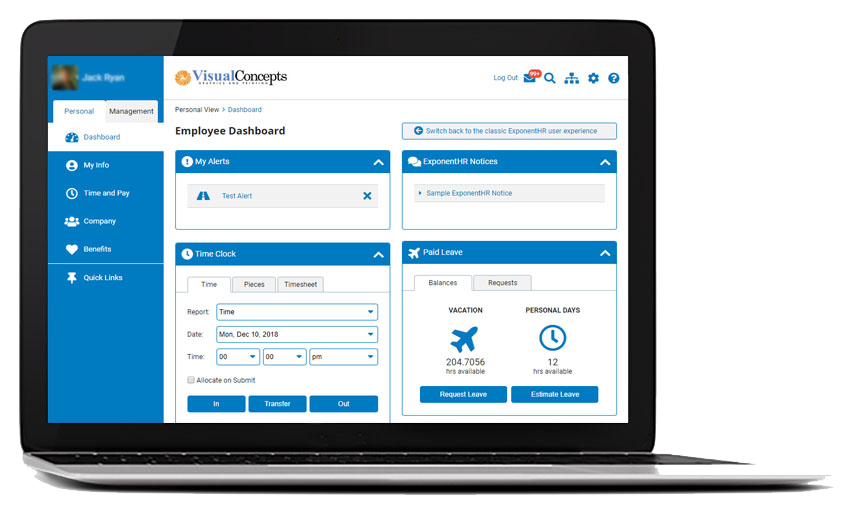 Single Source
All-in-one, so you can one-and-done.
Your team needs resources to get their jobs done right the first time. Our team connects with other teams, called Alliances, to amplify your organization with the power of ExponentHR.
Time Tracking: Ensure accurate pay and cost allocation.
Performance Management: Meet your business goals.
Data Management: Deliver, access, and acknowledge critical information.
Auditing
Fear no more.
Through our platform, you have audit trails with every transaction delivered to the right manager at the right time. You'll never have to worry again.
Rules-based Functionality: Maintain compliance with your rules.
Roles-based Access: Maintains need-to-know security around all data and functions.
Point-in-time Reporting: Keep track by historical or date-range-based audits.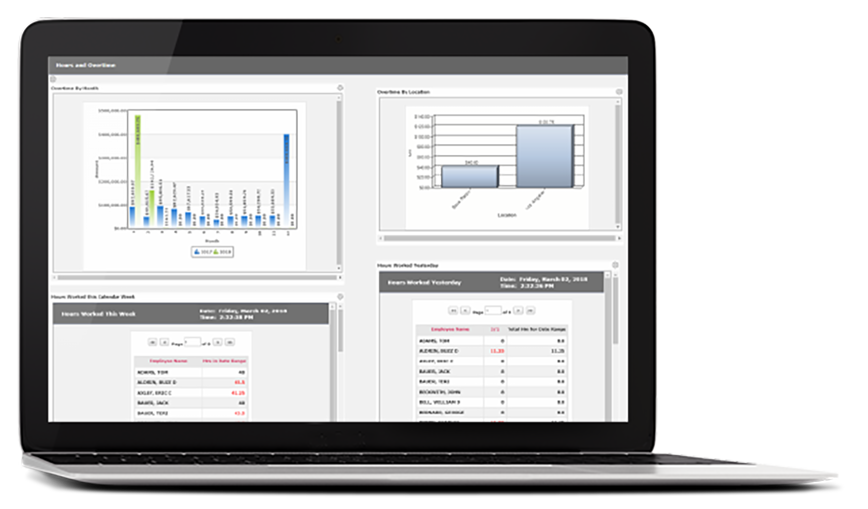 Analytics
Data you can count on.
You might not know where you're going — or what's hurting you — until you see the big picture. With our analytics tools, you have the power to see it, fix it, and get back to being a hero.
Real-time Dashboards: Give actionable information to the people who need it.
Scheduled Reporting: Deliver critical information when you need it.
Data Correlation: Combine disparate data sets to get the full picture.
Too good to be true? See for yourself.
Schedule a demo with someone from our team.
Contact Sales